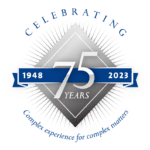 It is with tremendous pride that we celebrate seventy-five years of excellence in legal service. Grounded in the mindset of the preservation of justice for all, our firm attributes this milestone to the incredible attorneys and staff that continue to serve our clients with the highest quality of service. Our successes are rooted in our attorney experience and client dedication. While we celebrate this landmark as a firm, we want to thank those who have trusted us to defend and serve them and look forward to the many years to come.
Attorney F. Dean Rainey, Sr. founded the firm in 1948 and expanded to four attorneys by 1958. Almost two decades later, H. Mills Gallivan and Daniel B. White joined the firm with the highest starting salary in South Carolina, followed by W. Howard Boyd, Jr. joining in 1977. By 1984, the firm expanded to 17 attorneys and moved into the Coffee Street location in Greenville, SC. With great success, the firm continued to grow and by 1998 had 27 attorneys. With over 65 attorneys currently supporting the firm, the growth and dedication accomplished only further highlights the opportunities for the future, afforded only by those that devoted themselves to the firm from the very beginning.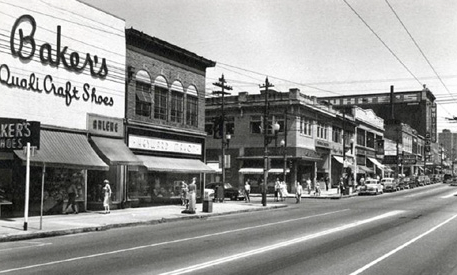 As of 2023, Gallivan White Boyd is comprised of over 65 dedicated and experienced attorneys.
GWB attorneys are members of an extensive list of Bar and professional associations and have represented clients in more than 22 states across the US.
GWB's current attorneys have over 1000 years of combined experience in legal practice.
GWB's current attorneys have tried more than 600 jury cases to verdict.
In addition to providing excellent legal service, GWB attorneys strive to improve their communities with over 120 prior and active community association involvements and nonprofit participations.
GWB's attorneys handle matters in over 25 different areas of practice.
GWB celebrates over 15 years of attorney recognition in both Super Lawyers and Best Lawyers among many other recognitions.
As we celebrate this 75th-year milestone, we remain forward-looking to what our attorneys will continue to accomplish for both our clients and community. To continue to be at the forefront of the legal field, we prioritize the values of ethics, diversity, inclusion, and progress. Here's to the next seventy-five years.
Experience. Leadership. Results.